Article originally posted on www.insuranceneighbor.com

(opens in new tab)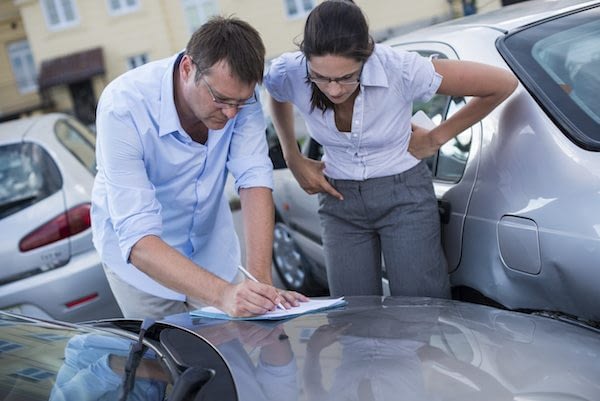 Hit and run accidents frequently occur while a vehicle is parked on the street, in a parking structure, or at the local shopping mall. Often the guilty party does not leave contact information, which leaves the vehicle owner with the problem of getting the damage repaired. To add to the burden, many people are unclear on what to do in this situation and are unsure about the details of their auto insurance coverage.
Locating Witnesses and Documenting the Accident
It may be that there are witnesses who are able to provide some details concerning the make and model of the vehicle who damaged your vehicle, and possibly even the license plate number. These witnesses may be asked to give a statement on what they observed, so it is important to get their contact details even when they can provide no specific information. At least they will be able to verify that your vehicle was hit by another driver that then left the scene.
Take photos of the damage and the surrounding area showing clearly where you were parked and including identifying signs where possible. Also make a note of the time you noticed that your vehicle had sustained damage.
For vehicles parked on the street, knocking on doors or speaking to people in the adjoining businesses may provide useful information about the offending vehicle.
Security or closed circuit TV cameras in the area may be directed at the area where the hit and run occurred; if so, copies of the footage can be obtained. This is especially true for vehicles hit in a parking structure or in the parking lot of a shopping mall. A police report should be made as soon as possible with or without any witness information.
Your Auto Insurance Coverage for Hit and Run Accidents
Coming out of a movie or a grocery store only to find your vehicle has been damaged is upsetting, particularly when there is no way of identifying the offending driver. This is why we take great care to recommend the correct type and amount of auto insurance coverage necessary to protect against this type of accident. Depending on the circumstances, underinsured motorist coverage or your collision coverage may be necessary to cover your losses.
Protect your Investment – Arrange a Policy Review
Having the right types and levels of coverage for your car insurance provides peace of mind that any damage to your vehicle will be covered, freeing you to get back on the road again. It is recommended that a policy review be done each year at renewal so that any needed increases or decreases of coverage can be put in place.
Our agents are always happy to meet to review a current auto insurance policy and to make recommendations when we see gaps in coverage.
The laws concerning car insurance may change every year. We are always on the alert when new legislation is passed, and we take pride in keeping our clients' vehicles fully protected against losses associated with any situation, including hit and run drivers.
Filed Under: Personal Insurance
|
Tagged With: Auto Insurance, Car Insurance